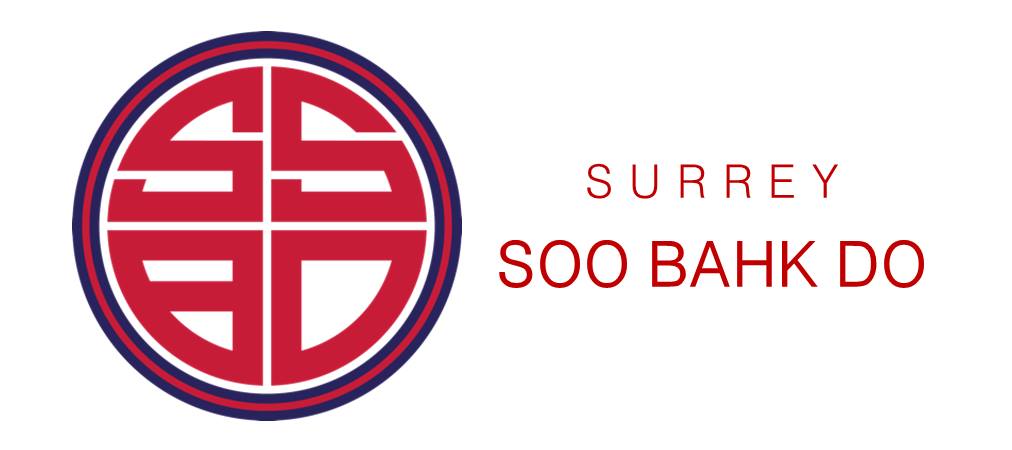 ---
Welcome to Surrey Soo Bahk Do
What is Soo Bahk Do?
Soo Bahk Do - the "Way of the Striking Hand" - is a traditional Korean martial art. It is different from other martial arts because of its versatility and philosophy. Mastery of this art requires learning to use the whole body as the techniques involve more than just punching and kicking. In addition the fighting techniques are underpinned by an underlying philosophy, which encompases courage, humility, dicipline and confidence.
You can view the UK & Ireland Soo Bahk Do Moo Duk Kwan Federation Official web site for more information.
The club aims to be friendly and inclusive, with an emphasis on respect and control. Parents are more than welcome to stay and watch the lessons and you are not asked to commit to block booking classes - just pay on the day.
We also hold regular gradings that allow students to advance through the levels.
The instructor at the Surrey Club is Kyo Sa Nim Barry Snell (Rank 3rd Dan).
The following classes are held at Tomlinscote Sports Centre, Frimley:
Tuesdays - 8:30pm - 9:30pm Adult class
Fridays - 6pm - 6:50pm Beginners Children's class (up to Orange belt)
Fridays - 7pm - 8pm Family class Intermediate (Green Belt and above)
Sunday - 9am - 10.30am Family Class all belts
Adult price £7 per class; Children's price (14 years and under) £5 per class
Classes are suitable for ages 6 yrs+, male or female and all are very welcome.
For more details contact Barry Snell on 07970 911797.
You can also join our Facebook group for the latest updates and news.